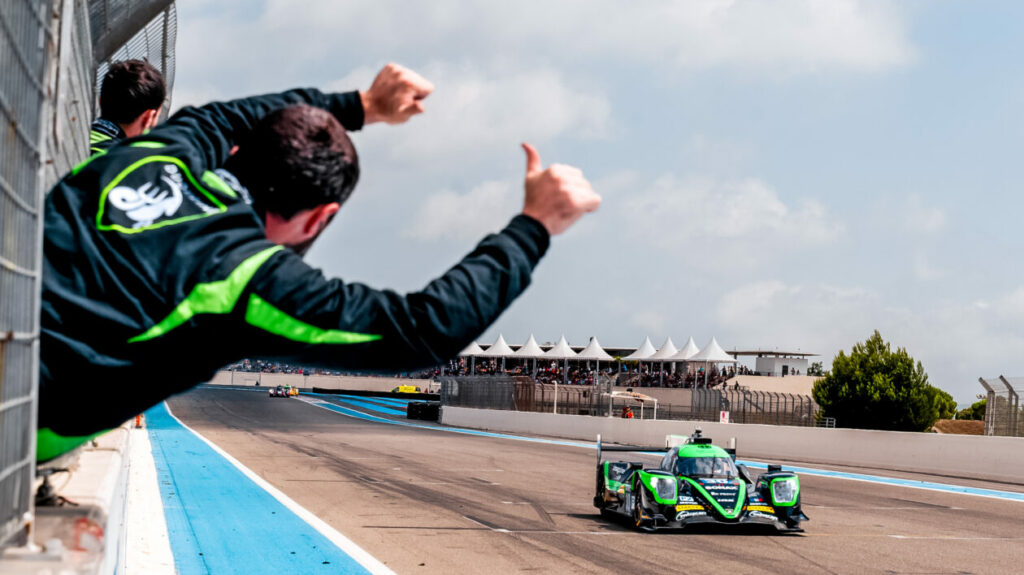 After a hard fought battle, Neel Jani climbed onto the second rung of the ELMS podium at Circuit Paul Ricard alongside his #30 teammates, Nicolas Pino and Rene Binder.
The weekend started off positively for the Alesian team, who completed FP1 at the top of the charts. There was a small setback in qualifying on Satruday, with René Binder placing the car in 6th position for the race.
On Sunday, the team was back on track. Pino had a strong start, passing the Inter Europol n°43 in the first corner and advancing to third position by the end of his double stint. Binder then took the wheel, retaining third place despite persistent attacks from Panis Racing and IDEC Sport. He also brilliantly avoided the impressive crash involving the LMGTEs at the halfway mark.
Finally, it was Jani who hopped in to bring the car to the checkered flag. The Swiss driver made his way into the lead during his first stint, but lost it during the last stop. The French team opted for a new front left tire after seeing cars struggling with tire wear under the scorching sun. Coming out in fourth place, 20 seconds behind the lead car, Jani began his long and spectacular battle for the lead with IDEC Sport and Racing Team Turkey. He was able to get past fellow Louis Deletraz in the Racing Team Turkey car, but the race proved to be just a few laps too short, as Jani brought the car home on the second step of the overall podium, just 1 second behind the #25 Algarve Pro Racing car.
Thanks to this exceptional performance, the #30 DUQUEINE Team car retains its place at the top of the LMP2 championship and closes the points gap for first place in the general classification.